The collective strives for a closer dialogue between different disciplines. Part of the interdisciplinary work is the collaborates with a broad range of experts and creators from the fields of media informatics, media theory, 3D printing, history, philosophy and stage design.
The project GNOTHI SEAUTON is produced by Nicole Leykauf and funded by the FFF Bayern and the XR Hub Bayern.
Das Kollektiv strebt einen engen Dialog zwischen verschiedenen Disziplinen an und arbeitet mit Expert*innen aus den Bereichen Medieninformatik, Medientheorie, 3D-Druck, Geschichte, Philosophie und Bühnenbild zusammen.
Das Projekt GNOTHI SEAUTON wird von Nicole Leykauf produziert und vom FFF Bayern, sowie vom XR Hub Bayern gefördert.
Aida Bakhtiari
Creator | Educator | Projectmanagment
Katrin Savvulidi
Artist | Master of Art | Set Design
Nicole Leykauf
Producer
Alexander Degner
Visual Effects | Animation Programming | Film Design
Daniel Door
Musician | Sound Designer
Mira Sacher
Education | Master Student Arts |
Public Relations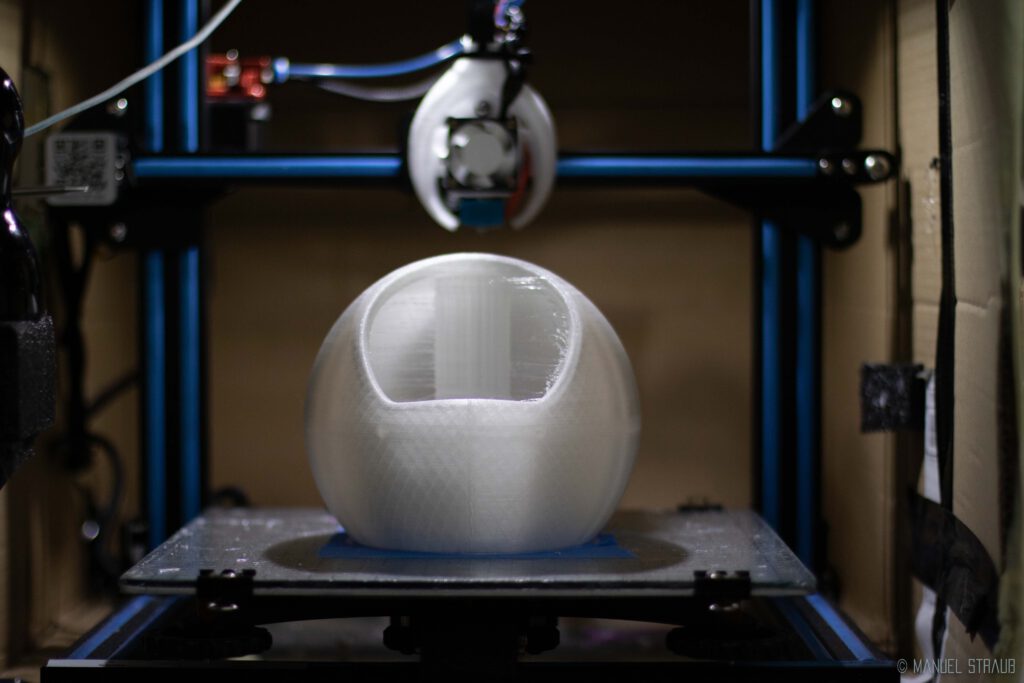 The development of the "GuhGuh" began in 2019 and was implemented by Manuel Strauß. Until the finalization of the project, seven prototypes were created. Based on obverations, both the function and the form were constantly developed .
Die Entwicklung der "GuhGuh" begann 2019 und wurde von
Manuel Strauß
umgesetzt. Bis zur Finalisierung des Projekts entstanden sieben Prototypen. Dabei wurde sowohl die Funktion als auch die Form durch die gesammelten Nutzererfahrungen stetig weiterentwickelt.